The study upstairs is the smallest room in our home. There is only space for a little table, an armchair and few sideboards. Its normally a little messy as it's a home for all my dried flowers and vases, as well as my baskets books, papers and prints. You can find all the little things which don´t have a place elsewhere in the house there.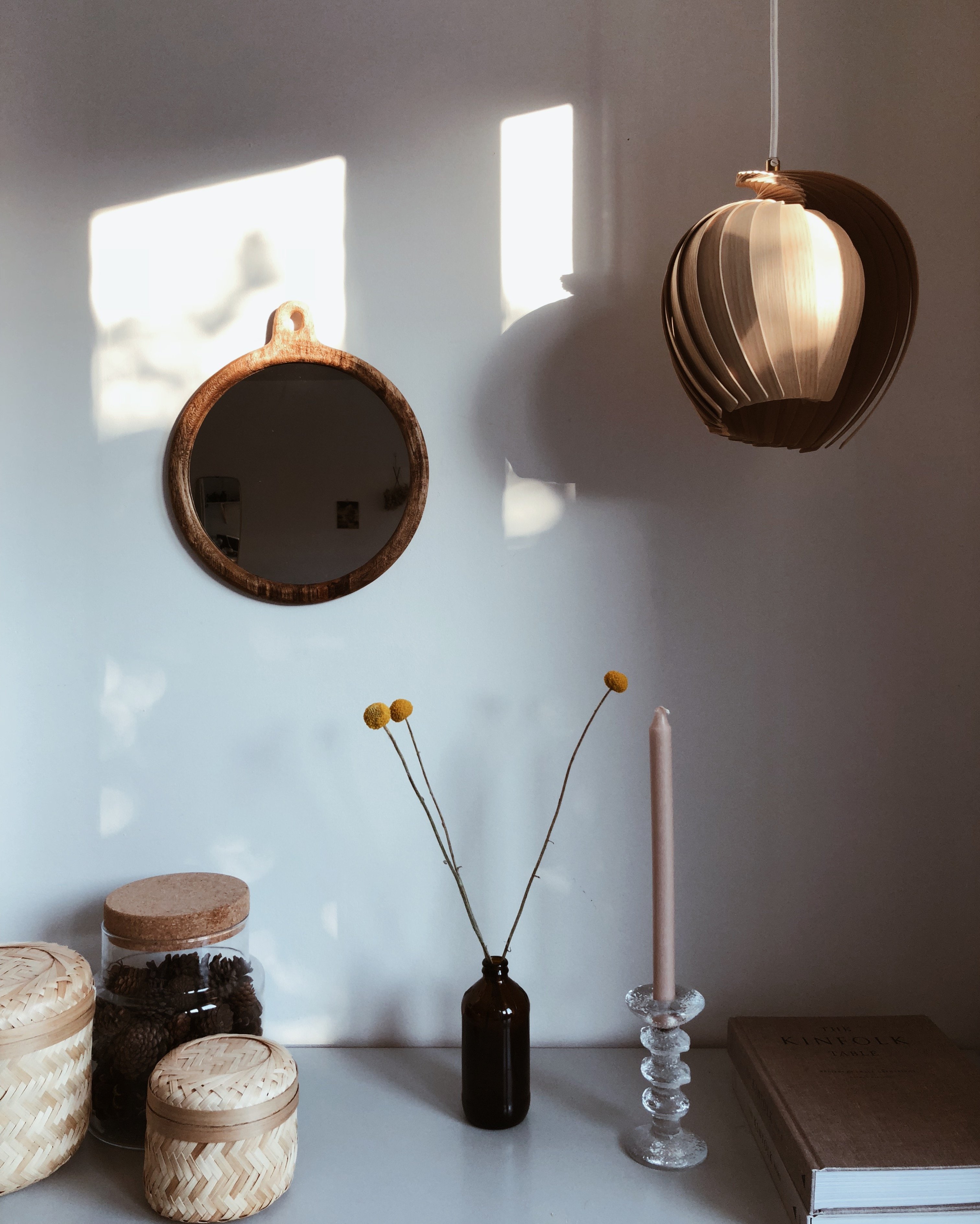 Although it's a small space it's by far my favorite. The reason why I like it so much is the light pours through the roof window and that's why I decided to place my table right below it. It's a white painted wooden one with few marks from the past and I enjoy sitting there.

Especially on the weekends, when the house is still quiet, I like to drink my first cup of tea or coffee there. Doing pretty much nothing, just gazing out of the window and listening to music or reading a little. Those simple pleasures make a difference in my day. Often, I enjoy these slow morning hours with the company of our cat Pelle, who loves to lay on the windowsill or on my papers.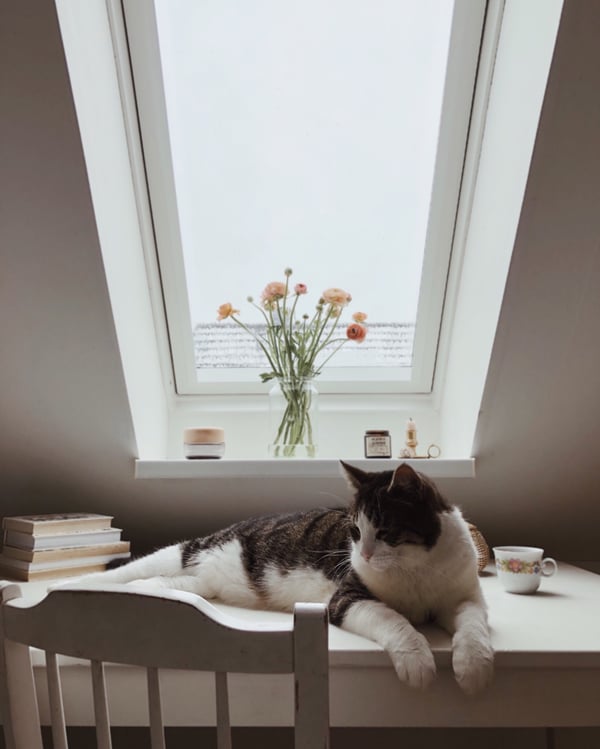 I love that the view from the window always changes. No matter what time of the day it is, season or weather outside, it always goes to the sky. And though the sun will never shine in directly because the room is on the north side, the steady and natural light coming through the window always brights up my day. Even on gloomy days.
To me my roof window is also kind of a frame to an ever-changing picture. I can see sunny days with a clear blue sky or watch the snowflakes coming down to cover the glass. When the rain is battering against it, the sound is calming as I'm cosy in the comfort of my home. From all views a cloudy day is my favorite. You know these days, when big white figures are wandering on the blue sky and your imagination is set free.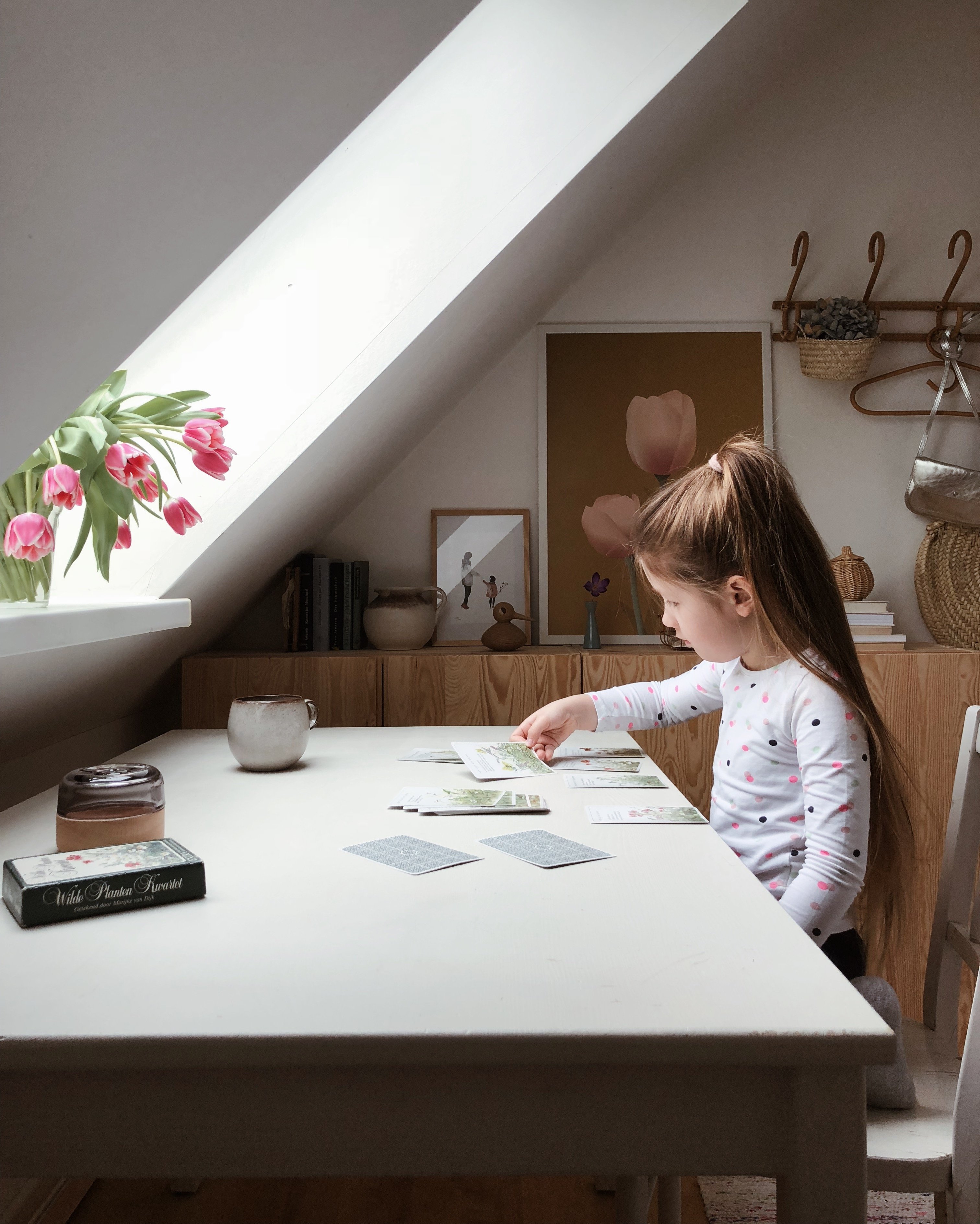 Now in spring I can see the returning geese passing by and soon, when the cold nights are over the humming bees will come inside, when I open the window. The awakening greenery and blooming trees and flowers will enticing me outside on adventures.