There's nothing better after a long day than curling up in a warm and cozy living room. It's an oasis to truly unwind and shut the door on the world for a while. With the nights getting cold and short, here are some easy ways to turn up the cozy factor in your living room.
Get the light right
With long winter nights, great lighting is the key to cozy. Overhead lighting can feel stark, so try dimmable switches to help soften the mood. Floor lamps or side table lamps create warm and welcoming light, right where you need it.
Create a focal point
We humans have loved gathering around a fire since the cave days. But even if your living room doesn't have a traditional fireplace, you can create a cozy focal point in other ways. An oversized mirror, a striking piece of art, or a display of candles can all give an enticing glow. Even if the television is the focal point of your living room, you can soften its edges by placing some gently twinkling fairy lights around its frame.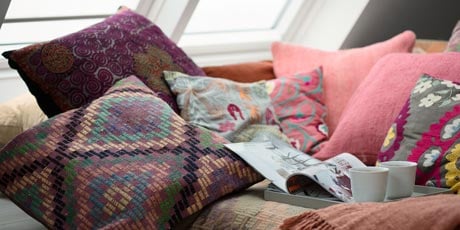 Take a seat
For a warm and sociable feel, position the sofas and chairs around your focal point. Pile on the cushions and throws to encourage people to gather and relax. If your room has a quiet corner, use your comfiest armchair to create a reading nook. Just add a reading lamp, a knitted pouf or footstool, and a cozy blanket to snuggle under. Don't forget a side table so there's somewhere to place that all important cup of tea.
Deck the walls
A great wall colour will set the mood of your living room. If you're after a tranquil and calming atmosphere, try a palette of warm neutrals such a whites, soft greys or browns. Or if you love a bit of drama, rich and deep shades of dark blue, grey or green will create a sumptuous look and transform the room into a luxurious sanctuary.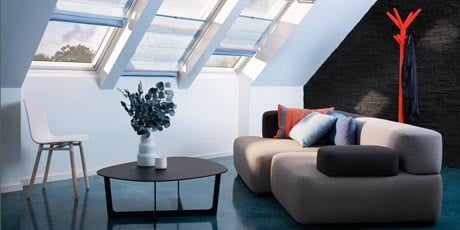 Pile on the layers
Nothing says cozy like layers of soft and inviting fabrics in a variety of textures, patterns and colours. From cushions to curtains to throws to rugs, go for an inviting mix of fabrics from chunky knits, plush sheepskin, faux fur, smooth silk and tactile wool or velvet.
Add a little sparkle
A cozy feeling really starts from within, so why not put some of your favourite travel souvenirs or framed family photos on display? For a final flourish, add some accessories in warm metallics to help reflect the light, such as plant pots, vases, candle holders or picture frames in gold, copper or brass tones.